The word on the street is, "What happens in Vegas stays in Vegas." But that's not the case in the cannabis business in the state of Nevada. Nevada's Governor Brian Sandoval put a state of emergency into effect because of a pot shortage. The governor wants state officials to conjure new rules to ease the shortage of cannabis in his state. Marijuana sales are on fire in the 47 licensed retail cannabis stores. The folks in Nevada are getting high on the legal feeling pot gives them at a record-setting pace. Nevada gave marijuana the green light in 2016, and the people living in the state didn't waste any time lining up to buy Mary Jane. In fact, Mary Jane may become the most popular woman's name in the state.
The shortage of marijuana is not the biggest challenge facing Nevada and the other 28 states that sell pot. There are more than two million medical marijuana users in the United States, and they are all holding their breath because Trump might make their lives miserable if he gives the Department of Justice the green light to prohibit marijuana sales in all states. Marijuana is still a substance I drug, and that makes selling or using marijuana illegal. But the 2014 Rohrabacher-Blumenauer amendment prohibits the DOJ from using federal funds to stop the sale and distribution of marijuana. Congress will vote on that expiring amendment before they take a break in August. Trump's Attorney General, Jeff Sessions, is pushing with all his Crimson Tide might to repeal the amendment. According to Jeff Sessions, "good people don't smoke marijuana."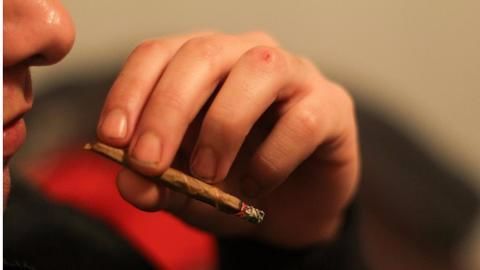 Politicians in the states where marijuana is still a villain are changing their minds about the legalizing pot because it is the new favorite cash crop of investors and pharmaceutical companies. Plus, pot is giving states more tax money than they can spend. The cannabis industry is a multi-billion-dollar industry, and it won't be long before it is a trillion-dollar industry. Smoke shops like Smokecartel.com are turning in record sales figures thanks to the demand for Downsteam products. Downsteams are popular with pot smokers because they cool and filter the smoke.
Even the president of Mexico gave marijuana his stamp of approval when he gave medical marijuana a therapeutic rating. Medical marijuana is legal in Mexico, and that gives pot credibility in the eyes of some lawmakers. Six U.S. senators want to make it easier for veterans and epilepsy patients to buy medical cannabis. Recent studies show the CBD in cannabis helps relieve symptoms of PTSD and other medical issues.
Trump may not like pot and Jeff Sessions may think pot is the devil, but according to New Frontier Data, the pot industry will create 250,000 new jobs by 2020. That is more jobs than the coal and manufacturing industries will create and that is more jobs than the government can create in the next three years. If Trump is as smart as he says he is, he'll embrace pot, and send Jeff Sessions back to Alabama to tend to his cotton crop.